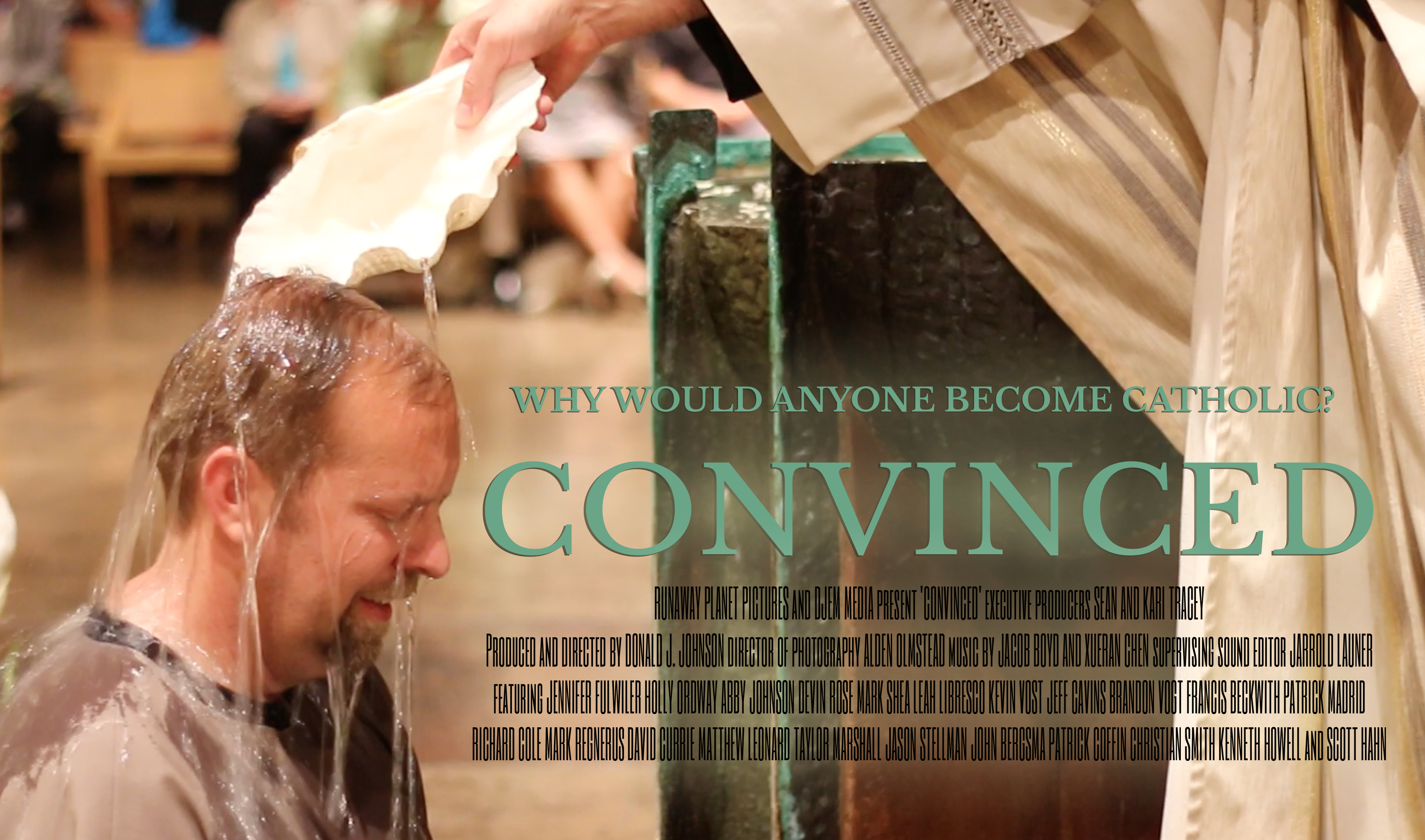 Why would intelligent, successful people give up careers, alienate friends, and cause havoc in their families…to become Catholic? As he was considering his own journey into the Church, Donald Johnson traveled around the country to find out, visiting with some of our culture's most interesting and articulate Catholic personalities.
I cried at several points in this film, and I am not a crier....Highly recommended!
- 
Amazon reviewer
There was a great response from the Catholic community in our city for the Convinced screening - the theater had to upgrade to a larger room twice to accommodate all of the people attending! After the film, many people wanted to get a copy of the DVD to show their family or friends! Convinced is a great encouragement to Catholics living their faith and an evangelistic tool to help others see the truth and beauty in the Catholic church.
- Joe Bowser, Urbandale, IA
Without a doubt the most compelling 85 minutes I have experienced regarding faith, Christianity and the Catholic Church. A must see!
- Deacon Gerard Wallace, Huntington Beach, CA
PURCHASE OPTIONS
Click the logos for details.
Use Convinced in Your Parish
Churches all over North America are using this film to encourage and deepen the faith of their parishioners and reach out to their community. If you are interested in hosting a screening, having Don or one of the stars of the film speak at an event, or placing bulk DVD orders (Convinced is a perfect gift for your RCIA class and a wonderful resource to provide to the whole parish!) please contact us directly for details and pricing. For more details and suggestions for using Convinced in your parish, click here.
Resources for Further Study
Select Books by the Stars of Convinced
Books Mentioned in the Film or Recommended by the Stars and Production Team
Also, these are wonderful organizations that offer an array of great resources: