Don Johnson Ministries is a 501(c)3 non-profit organization dedicated to: 1) Boldly and creatively proclaiming the Kingdom of God through various means of mass communication. 2) Getting people to think about the big questions of life and sharing with them God's answers to those questions 3) Training and equipping believers to share and defend the gospel.
To accomplish this mission, Don and his team produce media, preach at churches, colleges and other types of evangelistic outreach events around the world, host a call in talk show, and write for web and print publication. They also offer training seminars to churches and college campus ministries and enjoy hosting open forum events for seekers and skeptics.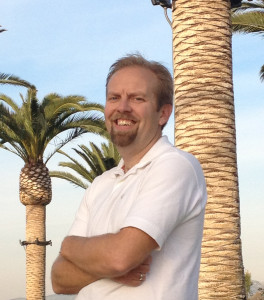 Don Johnson is an author, speaker, radio show host, and filmmaker. After spending over 20 years in protestant evangelistic work, including extensive experience as an inner city youth worker and young adult pastor, he entered the Catholic Church in 2015. Don has a B.A. in Theology, Missions and Intercultural Studies from San Jose Christian College, an M.A. in Christian Apologetics from Biola University, and an M.A. in Theology from Franciscan University of Steubenville. He has also done graduate work in the evangelism program at Multnomah Seminary and the philosophy of Religion program at Talbot School of Theology. Don's latest film is
Convinced
and his latest book is
How to Talk to a Skeptic: An Easy to Follow Guide for Natural Conversations and Effective Apologetics
(Bethany House). Don's interests include hosting
tours of the Holy Land
. He and his wife have four children and live in southern California.